Sequencing strategy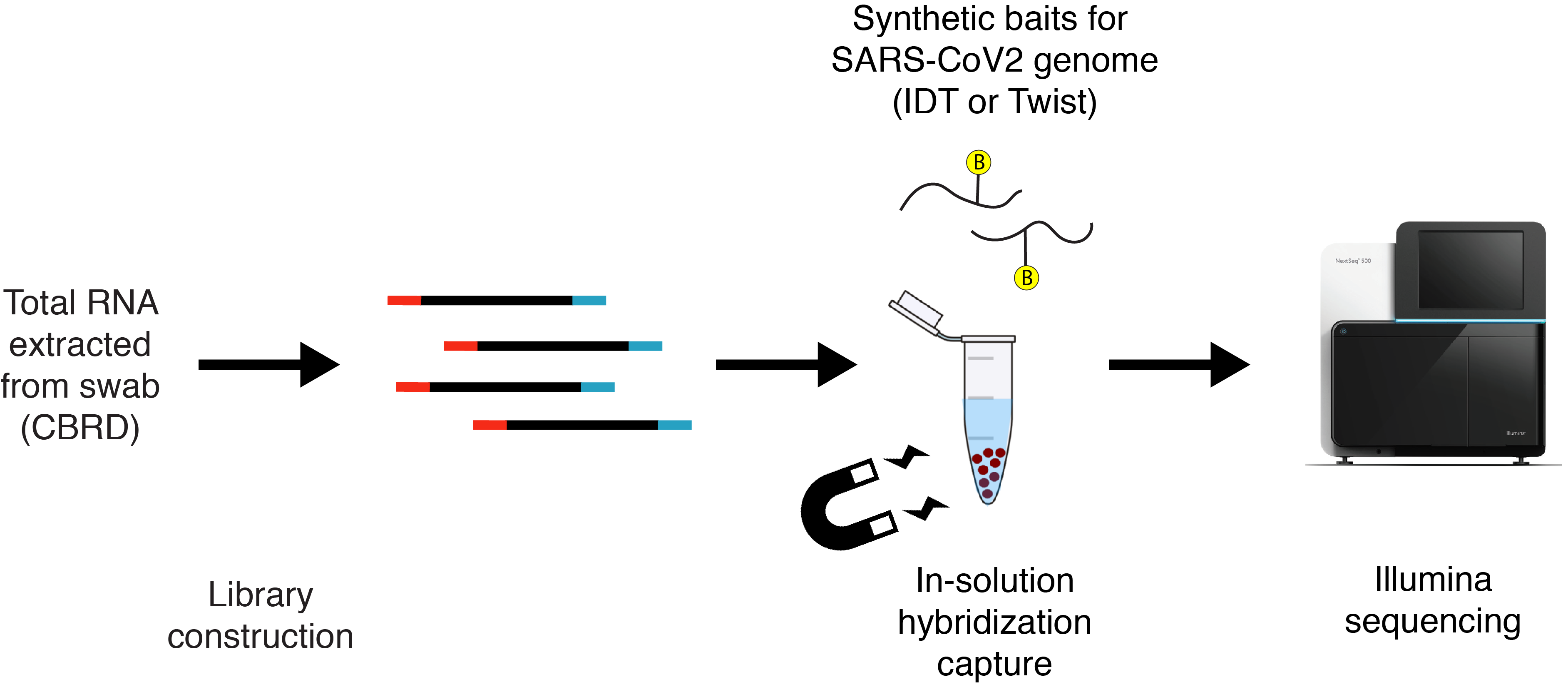 We have been refining library construction and targeted hybridization capture using both IDT and Twist probes.
Contact: Adriana Heguy
Data processing
Any robust Illumina alignment and variant-calling pipeline should do the trick.
Regions of low coverage are masked with Ns. We are unlikely to be able to repeat processing of most low-coverage samples, so to strike a balance between maximizing sample coverage while still permitting downstream analysis to deal appropriately with uncertain regions, sequences are released with one of two coverage thresholds: 6x or 30x.
We will upload our
processing pipeline
soon
See also:
Seattle Flu Study pipeline
. The details are different but it's a good outline.
Contact: Matt Maurano